What is medical kit assembling service and how can you use outsourcing assembly in your business?
What is medical kit assembling service?
Assembling is the process of combining multiple components into a complete unit. In the pharmaceutical industry, it refers to the process of combining various components such as medicinal products in syringes, medical devices in sticks, plasters, lancets, disinfectant wipes, packaging, and leaflets to create a comprehensive product that is delivered to the market. The assembling process can include different stages such as assembling, packaging, and labeling.
In the pharmaceutical industry, the preparation and packaging of kits can also involve creating kits of medicinal products and medical devices that are then used for promotional or sales purposes. Such kits may contain different products such as medicines, dietary supplements, cosmetics, or medical devices. This service is aimed at manufacturers and distributors of medical and pharmaceutical products who want to offer their customers ready-made product kits. These kits can be used as part of advertising campaigns or for bundle sales, making them more attractive to customers.
What is the assembling process at Prespack?
As mentioned earlier, assembling can involve many different tasks that make up the entire process. Typically, clients provide us with components, and we take care of the further stages of the process, providing packaging and labels and assembling all the elements into a complete kit. Below we present some examples what this service entails.
In this case, the assembling service involves packing to the unit boxes: the test sachet, dropper with reagent, wooden stick, pipette, capped tube, drawstring bag, and informational leaflet. This creates a ready-to-sell product.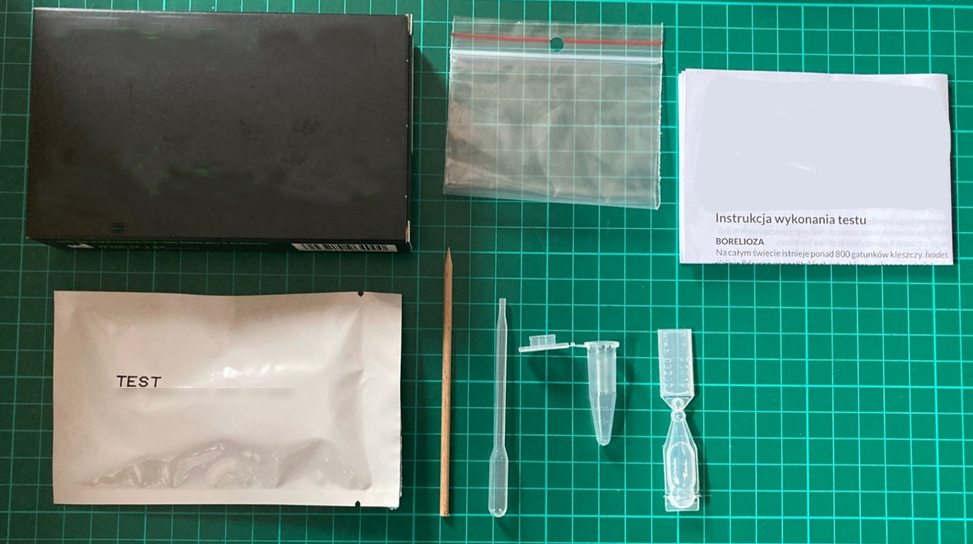 For one of our clients, we prepared a kit for drawing blood samples to test for vitamin D levels. Our tasks included printing data on individual labels, attaching labels to the plastic bags, separating components delivered in packages (in this case, blood sample cards and cellulose wads), packing the components into the labeled plastic bags, assembling the cardboard boxes, and packaging all the elements into a unit box, attaching a barcode label to the cardboard box, and sealing the box.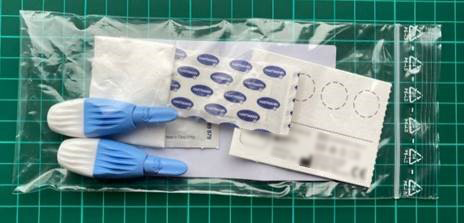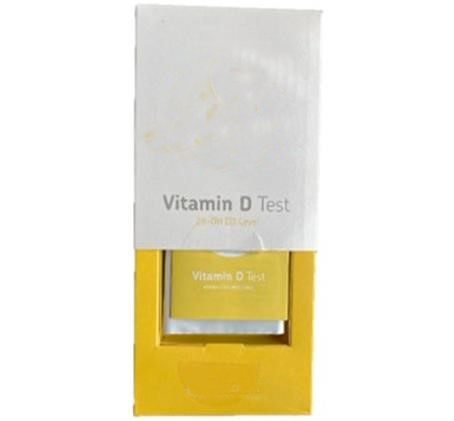 In this case, the client provided us with bulk packaging, each containing 25 tests, which we had to repackage into smaller units for commercial sales. Each kit contained a sachet with a test, a bottle with buffer, an alcohol wipe, a lancet, a pipette, and an informational leaflet.
Another example of our assembling service included labeling the pen, packing it with the leaflet into a carton, printing on the individual unit boxes, and packing them into intermediate cartons, e.g., sales display boxes for direct placement on pharmacy shelves.
Promotional kit for a dietary supplement manufacturer
Our team can also handle non-standard projects. One example was packing blister packs with dietary supplements in promotional book-like packaging for a client. The task was very time-consuming as the entire process was done manually and required precise execution. The set was prepared for a marketing campaign by the manufacturer and our task was to properly arrange the blister pack, attach it to the designated part of the packaging using hot glue, and then close the entire packaging and secure it with a sealing label that protects against unauthorized opening.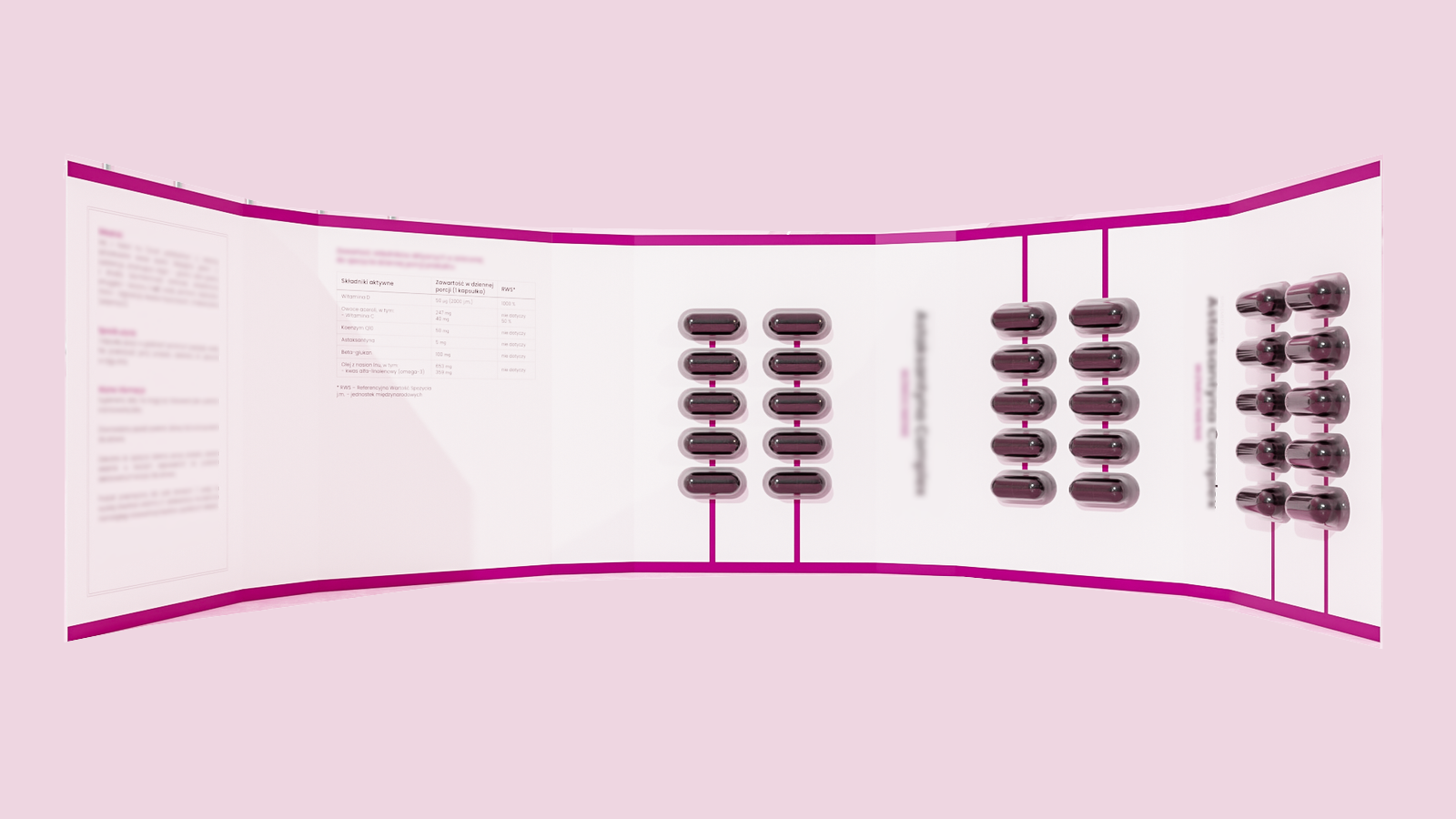 As you can see, the process of assembling medicinal products and medical devices can involve many different tasks, depending on the type of product and its complexity. Some of the most commonly performed tasks include:
Labeling, packing, and sealing: after completing the assembly of the product, labeling and packing may be necessary according to specific requirements, and then the packaging must be secured against unauthorized opening using a tamper-evident seal.
Quality control: at every stage of the assembly process, quality control is necessary to ensure that the product complies with regulatory requirements and quality standards.
Documentation and reporting: the process of assembling medical products and devices requires accurate documentation and reporting of each stage of the process to ensure full traceability and compliance with regulatory requirements.