PHARMACEUTICAL AGGREGATION
Aggregation of medicinal products is the next step after serialization. These two processes provide better control and improve safety of medicinal products. Companies that have already implemented serialization solutions can later on consider the next stage - aggregation.
Aggregation combines serialized unit packets of medicinal products packed in cartons with a higher level of packaging and then with a pallet level by giving them a unique serial number. Thanks to this, it is possible to track the contents of the multipack throughout the supply chain. This solution allows to use a scan of a single code to identify the entire contents of the multipack.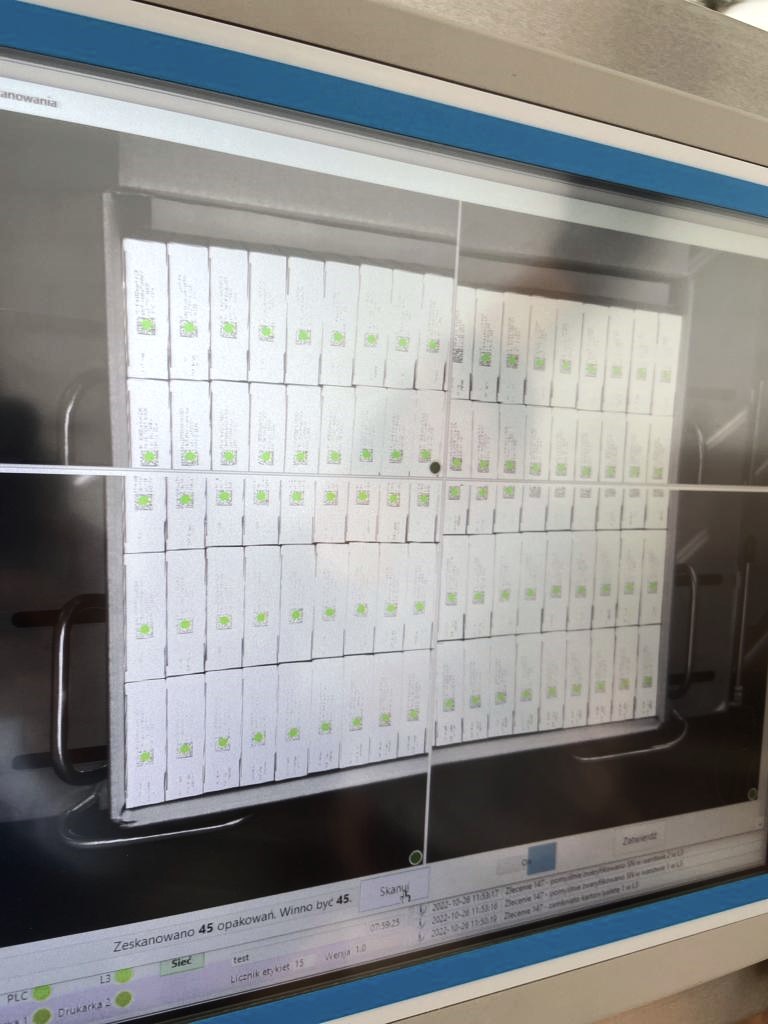 How does aggregation work?
Aggregation enables companies to track their products throughout the supply chain. This principle in the literature is often referred to as parent-child. When we place the blister in a folding package (child), its unique code is scanned. Several folding packages are packed in a bundle (parent). Packages are placed in relation to the parent package, these aggregated packages are combined and placed in relation to the multipack. This process resembles the logic of blockchain, which aims to increase transparency.
Benefits of implementing pharmaceutical aggregation:
we can collect and analyse a large number of product parameters,
we save time, simplify operational processes,
we facilitate the process of withdrawing products from the market,
we eliminate the need to open each batch or multipack,
we increase the efficiency of the distribution process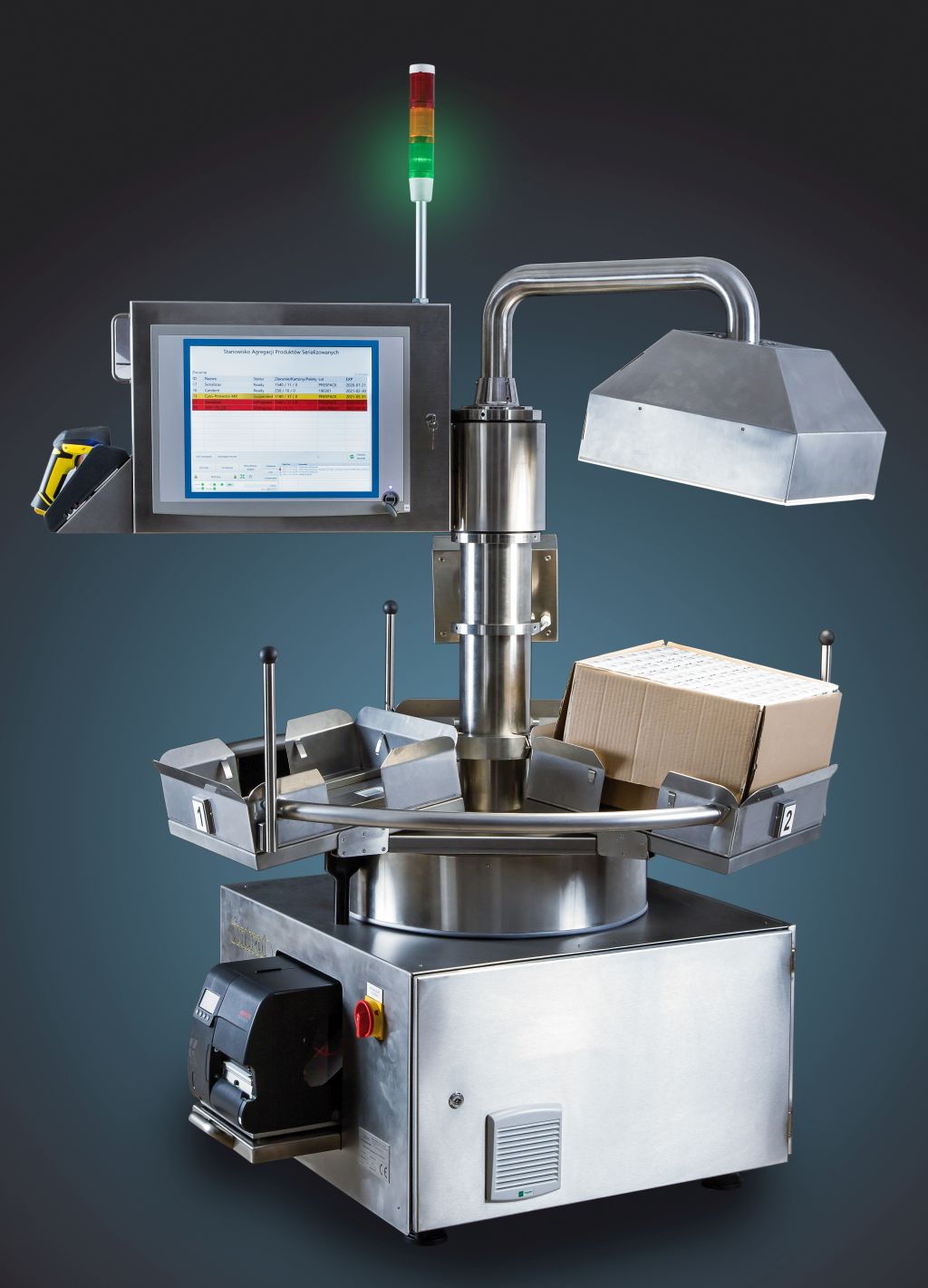 Globalisation creates new opportunities and challenges
Those companies that decide to aggregate today can stand out from the competition and open up to new markets. The requirement of aggregation of medicinal products is being introduced by more and more countries. Some of such solutions have already been implemented, for example, by Turkey, Egypt or India. Since 2020, aggregation has also become mandatory in the Commonwealth of Independent States (CIS) and Pakistan. In the following years, Japan, Brazil, South Africa also joined these countries, and in 2023 USA is also expected to join.
Lack of aggregation will be tantamount to a ban on exports to the listed countries. The falsification of medicinal products is a fairly common phenomenon that is constantly evolving. However, serialization combined with aggregation can contribute to significantly reducing its profitability and reducing its profitability.
New service in Prespack
Prespack implements solutions that allow you to aggregate serialization data. Thanks to this, we can offer you a new service that will speed up logistics processes and significantly improve the control of the entire process. The new service also gives pharmaceutical manufacturers access to new export markets.
Want to know more? Call or write:
This email address is being protected from spambots. You need JavaScript enabled to view it.
Phone: +48 61 839 24 75